Speaker Spotlight on Dietitian Speaker Nancy Clark
Superstar alert! Dietitian Speaker Nancy Clark is the Jesse Owens of sports dietitians, breaking ground for the field since before it had a name. If nutrition were the Olympics, she'd have medaled in multiple events. She's even been pictured on a Wheaties box! Lucky for us, she took the time to share some tips for speaking success from her long career at the top.
DSG: You're well-known in our profession as the original sports nutrition dietitian. How does professional speaking play a part in your career?
NC: My job is to teach people. Speaking is a wonderful way to reach a large audience.
I started by going to running clubs and bike clubs, asking if they wanted me to give a nutrition talk. I started local and then moved to professional groups – RDs, sports medicine MDs, athletic trainers, etc. Now, I speak internationally (much easier with Zoom!), and people seek me out.
DSG: What's your stance on speaking for free versus charging? Any advice for a dietitian unsure about how to charge?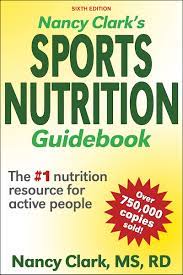 NC: I have always charged unless no money was available. In which case I traded the free talk for the opportunity to sell my Sports Nutrition Guidebook to the audience at the end of the talk.
We dietitians have valuable info to offer. The audience wants our info. If you're unsure if you're worth it, offer a low price range you feel comfortable with, such as $100 to $400.
DSG: What qualities do you see as the marks of an excellent speaker?
NC: Three things: an excellent speaker speaks clearly, in an organized manner, and teaches by telling stories.
DSG: Our readers love to hear about glitches so they know they're not alone. Any terrible snafus that you managed to survive? Or amazing speaking experiences that stand out in your mind?
NC: Several situations stand out in my mind, all for different reasons.
Amazingly nerve-wrecking: Speaking to a room filled with professional baseball players for a mandatory nutrition talk.
Amazingly great: The day-and-a-half workshops I presented for years with an exercise physiologist. The audience was primarily RDs and personal trainers, inspiring them to get involved with sports nutrition and partner with each other.
Amazingly terrible: An afternoon talk I gave to hungry high school students. I had asked for them to have a snack before my talk, but the athletic director insisted they wait for the snack until after the talk. Talking to hungry athletes is a total waste of time!
Talking to hungry athletes is a total waste of time!
DSG: Love that important lesson! Don't speak to hungry athletes. Any other advice for dietitian speakers starting out?
NC: When giving a new talk, it's important to practice it – particularly if you will be doing this talk on television!  Those reporters are pros – but even they practice behind the scenes.
DSG: Thanks Nancy for the wise words.
To hire Nancy for your next peaking event visit her website nancyclarkrd.com.
Follow Nancy on social media: Twitter @nclarkrd, and LinkedIn @NancyClark.
Speaker Spotlight on Dietitian Speaker Nancy Clark