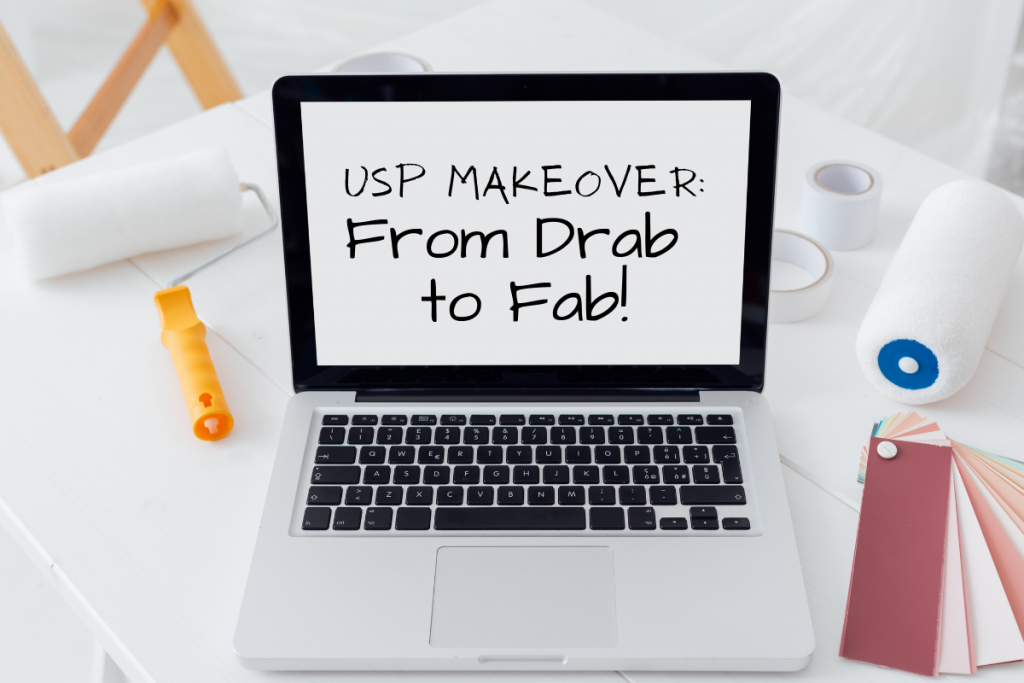 Last year I gave a workshop based on A Dietitian's Guide to Professional Speaking to my local iaedp chapter of eating disorder professionals.
I intended to focus on creating fabulous Unique Speaking Platforms, but it turned out that most of the attendees were struggling with stage fright, so we started there.
Recently I got this email from one of the participants, Jamie English, who gave me permission to share her story.
"You might remember helping me come up with my USP at the speaking training you did last summer. I had been asked to present and was scared to death. I walked away with a great USP and did the presentation 6 months later.

I printed off my fun USP and my original boring bio and offered both to the person introducing me.

She read the fun one, and I knew it was a hit when someone came up afterwards and introduced herself as a Gryffindor!"
Curious about the before and after? Of course!
Here's where she started:
"Jamie English, LCSW-Supervisor (Licensed Clinical Social Worker Supervisor) has been in private practice since 2013. She specializes in eating disorders, body image, and trauma. She is EMDR Certified (and a Consultant in Training). In addition to using EMDR, she also uses Emotional Transformation Therapy (ETT) and Sandtray Therapy (which is not just for kids).

She received her bachelor's degree in Social Work from Abilene Christian University in 2000, her master's degree in Social Work from Stephen F. Austin State University in 2006. She has been an LCSW since 2010. In addition to providing clinical social work in her practice, she also enjoys supervising social workers who are working toward their clinical license."
As you can see, Jamie did everything right when it comes to describing her credentials blah blah blah. But can you imagine someone introducing her from the podium at a big event? Half the audience checked our before the first paragraph was over.
There's no disputing Jamie's qualifications. But what will an event planner see in this bio that will move Jamie to the top of the pile of proposals? Nothing. There's nothing to make attendees want a front-row seat in this session, and that's what event planners look for.
Brainstorming the Unique Speaking Platform steps with a partner, Jamie transformed that ho-hum bio into this fabulous USP:
"Information junkie Jamie English drank the diet Kool-Aid so long she didn't realize it was making her miserable.

Now a Licensed Clinical Social Worker and Harry Potter nerd, she presents to people like her who know there has to be a better way. She hopes to help you find and embrace your authentic self (even if you're a Slytherin like her) so you can ditch the diet culture for good."
No wonder the organizer chose to read this USP!
In far fewer words, you get a MUCH better feel for the type of speaker Jamie is – irreverent, self-deprecating, easy to relate to – and what she brings to the table. Hired!
Now it's your turn. Are you ready to revamp your tired bio into a USP that gets you hired?
Get in touch and let's set up a time to talk.